Sailing Camp
$515
The week is perfect for active 6–10 graders who enjoy the sun and are strong swimmers. Campers will have plenty of time to experience the benefits of small group fellowship as well as learning the skills of sailing. Initial sailing instruction and practice begins on our own lake and moves to Round Valley reservoir when appropriate.

ABILITY TO SWIM a minimum of 200 yards and tread water for 5 minutes is required. All participants will be tested upon arrival. Registration is limited to 16 participants in each session.
Meet our Session Leaders
Hi, I am Jodi Griffin, and I am thrilled to be back at camp again! New Jersey was my home growing up, but I now live in Vienna, Virginia. For the past 22 years I have been a special education teacher and am currently head of the special education department at our middle school. Both of my children have been campers since mini-camp and are beyond excited for camp this summer!
When I was 4 years old, my mom, Donna Thomas, started volunteering as a nurse at Camp Lebanon, and I was beyond fortunate to be able to go with her for the week. As soon as I could, I began my years as a camper (Junior, Junior High, Sailing, and Senior High) until I was able to (finally!) be on summer staff for six years where I spent my summers on the Maintenance, Waterfront, and Counselor Crews. I am a "Lebanon Sailor" as I learned to sail at Sailing Camp! While in college, I was able to join the Penn State sailing team from the skills I learned as a camper.
My faith journey started with my family at Seaview Baptist Church, led me to accepting Jesus into my heart on the bus on the way to school in first grade, to Camp Lebanon, to my current church, Vienna Baptist, and continues to grow daily. Camp Lebanon has been such a tremendous part of my walk, and I am blessed to have lifelong camp friends who continue to lift me up as I continue in learn and grow in my faith. As we work together on and off the water, I am eager to share my faith with you and help us see how Jesus works in our lives!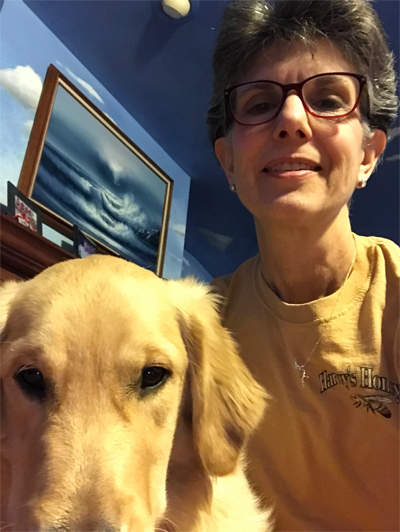 Hello! My name is Peg Enos and I live in Cherry Hill, NJ. After 35 years of teaching high school Biology at Rancocas Valley, I retired and am now working for Harvey's Honey apiary and bee pollinating services in southern New Jersey.  Many years ago, I met a few people at church who had worked and/or volunteered at Camp Lebanon. Larry Grant, one of the sailing camp leaders, was one of those people. I was asked if I would be interested in running the nature program at camp for the summer. That was the beginning of my relationship with Camp Lebanon. I continued on staff for the next 5 years cultivating long lasting friendships which eventually led to my volunteering with Sailing camp.
Raised Catholic, my faith journey with Christ didn't really begin until later in life when a colleague from school, who also worked at Camp Lebanon, led me to accepting Jesus into my heart. Originally a computer science major in college, I can look back now and see how God directed me to the teaching field; He instilled in me a love for His creation that led me to a career teaching Biology. I love Camp Lebanon because it is filled with life and God's beautiful creation, from the Upper Lake to the Green Cathedral. Today, my love for Jesus continues to grow. I am a breast cancer survivor and my friends at Camp Lebanon have been such a blessing and crucial part of my healing and spiritual growth.
I look forward to meeting you and have you meet Jesus through God's creation at Camp Lebanon.
Hello! I am Laura Sylvester and I am so stoked that we are going to be back at Camp this summer! Although I now live in Downingtown, Pennsylvania, New Jersey, but especially North Wildwood (my hometown), will always be home for me.
It was thanks to my hometown church, First Baptist Church of Wildwood, that I was able to attend Camp Lebanon. Our pastor encouraged my mom to volunteer counsel for a week and my mom agreed so long as my brother and I could attend. I had an amazing time learning so many things about God and nature, making new friends, learning new skills and songs! Through the scholarship program at my church, I never missed a summer after that first one. From camper, I became a staffer, then a volunteer, then a board member, and now a Sailing Camp Co-Session Leader.
It feels too small to say that Camp has played an integral part in my faith journey, but I struggle to find the right words to properly convey just how important my time at Camp has been throughout my life. If it weren't for Camp, I probably wouldn't have known or even heard about the college I attended (Messiah College, as was, now Messiah University), where I was able to examine my faith to discover what I believe but also why I believe it. These questions ultimately began for me while lying in my bunk one evening in Village Two, after a Vesper's service filled with kids my age talking about God's work in their lives in a way I had never experienced before. From the friends I have made (who are really like family) who help to strengthen and grow my faith, to the lessons I have learned and continue to learn, to the people I have met and continue to meet through Camp, my life is forever changed and I am forever blessed because of the time God has enabled me to spend here.
That's the infinitely indescribable thing that Camp does for every camper, staffer, volunteer, and supporter; lives are changed here because God changes lives here. I cannot wait to get to see how God changes us all this summer, both on the water and on the land!
Hi I'm Larry, I have lived in southern N.J. for most of my life. I have worked for the last thirty-five-plus years in materials management supporting PSEG's three nuclear generating stations located at the head of the Delaware Bay. During that time I have been a church youth leader, and Sunday school teacher, among other church offices.
In my spare time I enjoy being outdoors, camping, backpacking, snow skiing, kayaking, and sailing.
Camp Lebanon has been a part of my life since third grade as a camper, a staffer (Crafts, Kitchen, and Waterfront), and Sailing Camp Session Leader.
I have always had a love of boats. I learned to sail as the Waterfront Crew Chief while working with the second season of Jr. High Sailing Camp. I've been sailing whenever I can ever since. God gave us the wind, let's learn to play with it.
Camp Videos
There is also an open Facebook group with discussion, be sure to search for Baptist Camp Lebanon